Legal Battle In Video Streaming Industry

By: Andy Beal
2006-08-25

Just how hot is the video streaming business right now? Well, forget YouTube and Google Video, they're lightweights compared...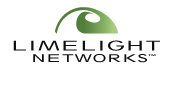 ...to Akamai ($283m revenue in 2005) and Limelight ($15m in Q2 of this year).

Akamai is now suing Limelight for unspecified damages, alleging that the company's technology infinges on its patents.

Akamai is suing Limelight for alleged patent infringement, seeking unspecified damages and a permanent injunction to shut down Limelight's operations. And it is bringing attention to the troubled past of one of Limelight's founders, William Rinehart.

Experts believe the suit has merit and that Limelight should be worried. Consumers should also care about the outcome, Limelight counts both YouTube and MySpace as clients.

Tag: Akamai, Limelight

View All Articles by Andy Beal




---
About the Author:
Andy Beal is an internet marketing consultant and considered one of the world's most respected and interactive search engine marketing experts. Andy has worked with many Fortune 1000 companies such as Motorola, CitiFinancial, Lowes, Alaska Air, DeWALT, NBC and Experian.

You can read his internet marketing blog at Marketing Pilgrim and reach him at [email protected].
---
Dow
13522.02
-366.94
(-2.71%)
Nasdaq
2725.16
-74.15
(-2.72%)
S&P 500
1500.63
-39.45
(-2.63%)
---