Google Press Meeting - Acquisitions

By: Andy Beal
2007-05-11

It seems the recent acquisitions of YouTube and have helped Google become...

... more comfortable with the idea of acquiring "big" companies. While Google seems to gobble up start-ups and software like a kid in a candy store, it hadn't made any large purchases until YouTube.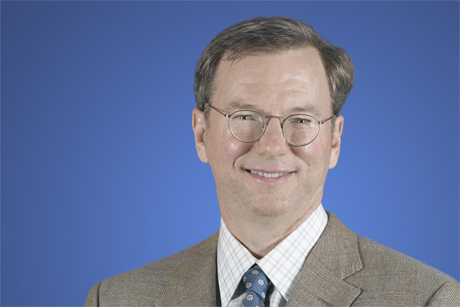 Google CEO, Eric Schmidt, explains
"We are more comfortable now than we were a few years ago to buy real businesses," Schmidt said in response to a reporter's question ahead of the company's annual shareholder meeting. "But we are not doing it for competitive reasons. We are doing it because it is part of building out a portfolio."

"So I think the pace will accelerate, but it is not a fundamental shift and we are not going to do it every day," he said of the company's willingness to entertain larger deals.
Google still plans to buy-up smaller companies, especially those that have talented engineers or a technology that would give Google a head-start.
"In the past, we would buy businesses in lieu of (hiring) engineers," Schmidt said. These days, Google buys a start-up once every few days, or around one a week, he estimated.
But, Google is being very selective in which companies it buys and squashed rumors that it might be interested in buying Dow Jones, publisher of The Wall Street Journal.
"We made a decision to focus primarily on user-generated content, and not on businesses where we would own the content," Schmidt replied to reporters.
I wonder how much of that decision is influenced by the huge headaches that would come from managing their own content writers and journalists, and how much is from the fear of appearing biased or being sued for copyright infringement - when you don't own the content, it's easier side-step being sued.

Comments

View All Articles by Andy Beal




---
About the Author:
Andy Beal is an internet marketing consultant and considered one of the world's most respected and interactive search engine marketing experts. Andy has worked with many Fortune 1000 companies such as Motorola, CitiFinancial, Lowes, Alaska Air, DeWALT, NBC and Experian.

You can read his internet marketing blog at Marketing Pilgrim and reach him at [email protected].
---
Dow
13522.02
-366.94
(-2.71%)
Nasdaq
2725.16
-74.15
(-2.72%)
S&P 500
1500.63
-39.45
(-2.63%)
---