DivX: Yahoo's Possible YouTube Killer?

By: David Utter
2007-09-28

The video tools company DivX will shift away from promoting Google's toolbar to Yahoo's in early November, as part of a new two-year deal.


---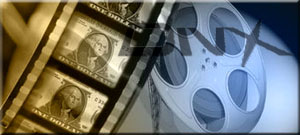 Upon downloading the current DivX software and running its installer, the software offers the person the option to install Google Toolbar and/or Google Desktop along with DivX.

It's a similar distribution deal Google has made with other companies, most notably Sun Microsystems. It offer Google another chance to place its tools and reinforce its brand with computer users.

Yahoo will have the DivX opportunity starting this fall, stealing away the contract with the popular video tools maker from its hated search rival. A Yahoo Toolbar with DivX navigation buttons and a version of IE 7 optimized for Yahoo will be the options for DivX downloaders at that time.

The deal also puts Yahoo in front of Stage6.com, the online video sharing community DivX supports. That could be a more important development for Yahoo over time, considering current events.

Yahoo has plans to consolidate its entertainment division in Santa Monica, with personnel shuffles and a shift away from premium services presumably the focus of a big executive meeting at Yahoo today.

DivX has received plenty of praise for the quality of the video its products can provide. Its stock enjoyed a bump after the Yahoo announcement began to circulate, managing to stay close to $15 even after the early buzz wore off.

If Yahoo plans to make DivX more focal to its video desires, perhaps this deal is a harbinger of what could happen in Yahoo's ranks in Santa Monica. Outsourcing is popular with many tech firms, and DivX certainly qualifies at being skilled in delivering video.

Such speculation should lead the observer to wonder if this little Yahoo-DivX hookup could lead to positioning DivX as a YouTube killer, with Yahoo supplementing DivX and Stage6 with advertising. That would be an interesting push by Yahoo.


---
About the Author:
David Utter is a staff writer for InternetFinancialNews and WebProNews covering technology and business.
---
---