Browser Market Seeing Netscape Depart

By: David Utter
2008-02-29

Microsoft turned Internet browsing from an application license driven economy to one supported by advertising and deals with search engines for default placement.


---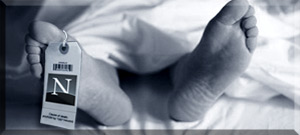 You're an Internet oldie if you remember plunking down $59 for a corporate license for Netscape, which represented the web browsing game outside of its predecessor, Mosaic, in the 1990s.

No one will be buying into Netscape the browser after March 1st, 2008. The BBC reported support for the browser ends on that date; users will be encouraged to switch to Firefox or Flock.

If they go with Firefox, someone familiar with Netscape will be waiting for them, as the BBC noted:


"I think we represent the hope that was of Netscape," Mitchell Baker, chair of the Mozilla Foundation which coordinates development of Firefox, told BBC News.

"We have picked up many of the things that Netscape launched but we've taken them further in terms of openness and public participation."

Ms Baker was one of the first employees at Netscape in 1994.


Netscape's existence threatened Microsoft so much, the software giant entered the arena with Internet Explorer and billed its price as "free forever." The first couple of versions of IE gave no one motivation to switch.

Microsoft pulled even with IE 3.02, and by the time version 4 of each browser arrived, Microsoft started to move ahead. However, their competition with Netscape proved an undoing, as a federal antitrust suit that still has repercussions today nearly broke up Microsoft over its behavior in the browser market.




---
About the Author:
David Utter is a staff writer for InternetFinancialNews and WebProNews covering technology and business.
---
---