Amazon, New York In Tax Spat

By: David Utter
2008-05-02

Amazon.com launched its response to New York's attempt to force it to collect state sales taxes by filing a lawsuit.


---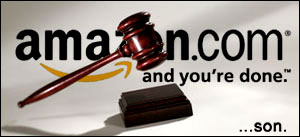 The entirely unexpected response by online retailer Amazon.com to the state of New York's decision to treat it as having a local presence happened in New York State Supreme Court in Manhattan. New York deemed Amazon's online affiliates with residences in New York as being the same as having a physical presence in the state.

Such a situation means Amazon has to collect state sales taxes, a potentially lucrative action for New York. Amazon wants no part of such a compulsion and decided to fight back.

The New York Times said New York's move could net it $50 million. Residents are required to pay such taxes under law anyway; it's likely most don't, which led to the legislation making Amazon and similar businesses a tax collector.

Amazon will challenge the Constitutionality of the law on 14th Amendment grounds. Specifically, Amazon wants the court to see the law as a violation of equal protection described by that Amendment, since legislators refer to the law as the 'Amazon Tax'.

Also, Amazon will argue affiliates are not agents of the company, as the new law contends. The Times said Amazon considers affiliates an advertising outlet, for which it pays commissions as part of the usual course of business.

New York won't give up an eight-digit payday without a fight. The case could wrap up quickly if the court agrees with Amazon's 14th Amendment claim, something we expect Amazon to push heavily in its testimony.


---
About the Author:
David Utter is a staff writer for InternetFinancialNews and WebProNews covering technology and business.
---
---