Google Reports Solid Q1 Earnings

By: Mike Sachoff
2010-04-16

Google has released its financial results for the first quarter of 2010 and the company reported revenues of $6.77 billion, an increase of 23 percent compared to the first quarter of 2009.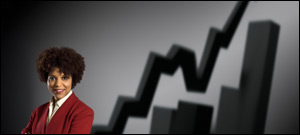 Google performed very well in the first quarter, with 23% year over year revenue growth driven by strength across all major verticals and geographies, said Patrick Pichette, CFO of Google.

Going forward, we remain committed to heavy investment in innovation -- both to spur future growth in our core and emerging businesses as well as to help build the future of the open web.

Google-owned sites generated revenues of $4.44 billion, or 66 percent of total revenues in the first quarter of 2010. This represents a 20 percent increase over first quarter 2009 revenues of $3.69 billion.

Not including certain items, Google said it earned $6.76 a share, beating analysts estimates of $6.60 a share.

Googles partner sites generated revenues of $2.04 billion, or 30 percent of total revenues, in the first quarter of 2010. This represents a 24 percent increase from first quarter 2009 network revenues of $1.64 billion.

Google said it increased its number of employees by nearly 800, the largest increase in staff since the first quarter of 2008. The company said it will keep acquiring companies and hiring aggressively for the remainder of the year.



---
About the Author:
Mike is a staff writer for WebProNews. Visit WebProNews for the latest ebusiness news.
---
---