Online Ad Revenue Reaches Record $5.9 Billion In Q1

By: Mike Sachoff
2010-05-14

Internet advertising revenue in the U.S. reached $5.9 billion in the first quarter of 2010, representing a 7.5 percent increase over the same period in 2009.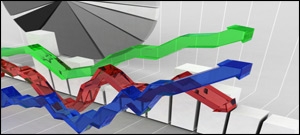 The numbers come from the latest analysis released by the Interactive Advertising Bureau (IAB) and PricewaterhouseCoopers (PwC). The figures mark the highest first quarter revenue level ever for the industry.

The $5.9 billion generated in the first quarter signals a recovery for the industry. In 2009, U.S. online ad spending declined 5 percent to $5.5 billion in the first quarter. Overall, in 2009, online ad spending fell 3.4 percent compared with 2008.

"The year-over-year growth we are seeing reflects marketers' confidence in the value and effectiveness of interactive advertising," said Randall Rothenberg, President and CEO of the IAB.

"The Internet, together with explosive technological innovation in devices and platforms, has transformed consumers' lives, giving them access to entertainment and information however, whenever, and wherever they want it. That's why the vibrant interactive advertising and marketing industry lends major fuel to the U.S. economy."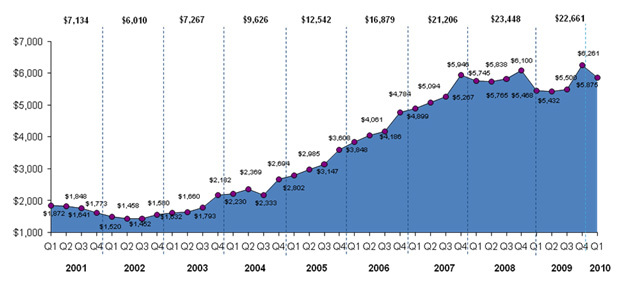 Separately, comScore reported that U.S. online display advertising rose 15 percent in the first quarter, delivering 1.1 trillion display ads with ad spending reaching an estimated $2.7 billion.

"Following a severe ad recession that began in late 2008 and continued through the first three quarters of 2009, we've been seeing a strong resurgence in the online display ad market," said Jeff Hackett, comScore senior vice president.

"The first quarter of 2010 posted strong volume in online display ads, coinciding with increasing expenditure from advertisers and higher CPMs for publishers. This pickup in activity should bode well for the online advertising industry as we move forward in 2010."


---
About the Author:
Mike is a staff writer for WebProNews. Visit WebProNews for the latest ebusiness news.
---
---