Global PC Spending To Reach $245 Billion

By: Mike Sachoff
2010-05-28

Global PC shipments are on track to total 376. 6 million units in 2010, a 22 percent increase from 308.3 million units shipped in 2009, according to a preliminary forecast by Gartner.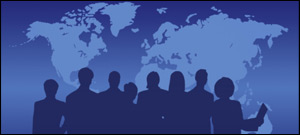 Worldwide PC spending is forecast to reach $245.4 billion in 2010, up 12 percent from 2009.

The worldwide home PC market will outpace the professional market with 29.5 percent growth in 2010, while the professional PC market is projected to grow 13.1 percent this year.

"PC demand in the consumer segment continues to strengthen even though the global economy remains uncertain. Consumers are now viewing PCs as necessities rather than luxury items," said Ranjit Atwal, principal research analyst at Gartner.

"In the downturn, PCs remained the electronic device of choice on which to spend household income in mature markets, and we do not expect this to change either in 2010 or beyond."

Mini-notebooks continue to grow rapidly, but their growth is showing signs of slowing as the submarket for them matures. Worldwide mini-notebook shipments are preliminarily forecast to total 41.8 million units in 2010, a 30 percent increase from 2009 shipments of 32.1 million units. Mini-notebooks will account for 18.6 percent of mobile PC shipments in 2010, but their share will steadily decline after this year, falling to 13.9 percent of the mobile PC market in 2014.

"The mini-notebook segment will be impacted by increasingly competitive ultralow-voltage (ULV) products, the decreasing prices of all mobile PCs and the maturing preferences of consumers," said Raphael Vasquez, research analyst at Gartner.

"Some consumers purchased mini-notebooks based solely on price. Many consumers are now choosing purchases up the price curve rather than at the bottom of it."




---
About the Author:
Mike is a staff writer for WebProNews. Visit WebProNews for the latest ebusiness news.
---
---