GetJar Receives $11 Million In Funding From Accel Partners

By: Mike Sachoff
2010-06-25

GetJar, the second largest app store, has closed $11 million in Series B funding from Accel Partners.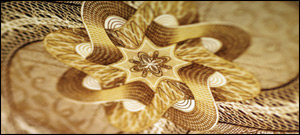 The company says it will apply the new capital to continued innovations on its sites GetJar.com and m.getjar.com.

GetJar says it wants to aggressively expand its offering on "open" smartphone platforms such as Android, BlackBerry and Symbian. In the past year, GetJar has tripled the number of employees, quadrupled the number of downloads per month, signed partnerships with Sprint and maintained its profitability during the challenging economic environment.

"We doubled down in this Series B due to GetJar's momentum as the leading open platform in the mobile apps space," said Rich Wong at Accel Partners.

"Mobile app developers need to get discovered, build a marketing channel for mobile users, and scale to massive user bases. With over 1 Billion downloads to date, GetJar has led the industry to create this unique, cross platform app store solution."

Research recently released by Juniper forecasts that the global app market will be worth over $30 billion by 2015 with a significant part of this opportunity fro publishers coming from multiple platforms.

"We look forward to our continued partnership with Accel Partners and this new funding will be instrumental in taking GetJar to the next level in our business strategy for aggressive global expansion and product development," said Ilja Laurs, Founder and CEO of GetJar.




---
About the Author:
Mike is a staff writer for WebProNews. Visit WebProNews for the latest ebusiness news.
---
---