Google Misses Earnings Estimates For First Time In Two Years

By: Mike Sachoff
2010-07-16

Google reported solid second quarter earnings with revenue up 24 percent but missed analyst's estimates for the first time in two years.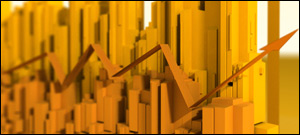 Google's earnings per share were $6.45, just below Wall Street's forecast of $6.52. The earnings miss is being partially blamed on Google adding 1,184 full-time employees, bringing it s workforce to a total of 21, 805 people.

Paid clicks increased 15 percent over the second quarter of 2009, but decreased 3 percent over the first quarter of 2010. Net revenue for the quarter was $5.09 billion, beating analyst's expectations of $4.99 billion.

Google has cash, cash equivalents, and short-term marketable securities of $30.1 billion compared to $26.5 billion in the first quarter of 2010.

"Google had a strong second quarter," said Eric Schmidt, CEO of Google. "Solid growth in our core business and very strong growth in our emerging businesses drove 24% revenue growth year over year."

"We saw strength in every major product area, as more and more traditional brand advertisers embraced search advertising and as large advertisers increasingly ran integrated campaigns across search, display, and mobile. We feel confident about our future, and plan to continue to invest aggressively in our core areas of strategic focus."



---
About the Author:
Mike is a staff writer for WebProNews. Visit WebProNews for the latest ebusiness news.
---
---