Intel Buys McAfee For $7.6 Billion

By: Mike Sachoff
2010-08-20

Intel has entered into an agreement to acquire security firm McAfee, through the purchase of all of the companys stock at $48 per share in cash, for $7.68 billion.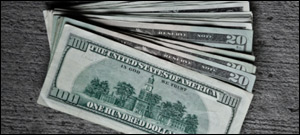 Both boards of directors have approved the deal, which is set to close after McAfee shareholder approval, regulatory clearances and other conditions specified in the agreement.

With the rapid expansion of growth across a vast array of Internet-connected devices, more and more of the elements of our lives have moved online, said Paul Otellini, Intel president and CEO. In the past, energy-efficient performance and connectivity have defined computing requirements. Looking forward, security will join those as a third pillar of what people demand from all computing experiences.

The addition of McAfee products and technologies into the Intel computing portfolio brings us incredibly talented people with a track record of delivering security innovations, products and services that the industry and consumers trust to make connecting to the Internet safer and more secure, Otellini added.

McAfee, which had double-digit, year-over-year growth and nearly 80 percent gross margins last year, will become a wholly-owned subsidiary of Intel, reporting into Intels Software and Services Group. The group is managed by Rene James, Intel senior vice president, and general manager of the group.

Hardware-enhanced security will lead to breakthroughs in effectively countering the increasingly sophisticated threats of today and tomorrow, said James. This acquisition is consistent with our software and services strategy to deliver an outstanding computing experience in fast-growing business areas, especially around the move to wireless mobility.

McAfee is the next step in this strategy, and the right security partner for us, she added. Our current work together has impressive prospects, and we look forward to introducing a product from our strategic partnership next year.




---
About the Author:
Mike is a staff writer for WebProNews. Visit WebProNews for the latest ebusiness news.
---
---