TD Ameritrade Settles With SEC For $10 Million

By: Mike Sachoff
2011-02-04

Online brokerage firm TD Ameritrade will reimburse $10 million to customers to settle Securities and Exchange Commission charges it misled them when selling shares of the Reserve Yield Plus Fund, a mutual fund that "broke the buck" in September 2008.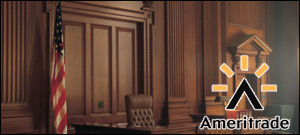 According to the SEC's order, TD Ameritrade's representatives offered and sold the fund through the firm's various sales channels prior to Sept. 16, 2008. The order finds that a number of the representatives violated the securities laws when they mischaracterized the fund as a money market fund, as safe as cash, or as an investment with guaranteed liquidity.

TD Ameritrade failed to prevent the misconduct by its representatives because it did not establish adequate supervisory policies and procedures or a system to implement them with respect to the offers and sales of the fund.

"It is critical that customers get accurate information about investment products, and broker-dealers must provide the training and supervision that enables their representatives to deliver this important guidance," said Julie Lutz, Associate Director of the SEC's Denver Regional Office.

"TD Ameritrade failed to establish the policies and procedures necessary to reasonably supervise its employees and prevent these misrepresentations to investors."

The SEC's order finds that thousands of TD Ameritrade's customers continue to hold a majority of the fund's shares. They have received approximately 95 percent of their original principal investments in the fund following distribution of most of the fund's liquidated assets to all of its shareholders.

Without admitting or denying the SEC's allegations, TD Ameritrade consented to the SEC's order, which censures the firm. As part of the order, TD Ameritrade also agrees to:

*Distribute $0.012 per share of the fund to eligible customers who hold such shares within 30 days of the order's issuance.

*Provide notice of the terms of the SEC's order to all eligible customers and display information concerning the terms of the order on the firm's website.


---
About the Author:
Mike is a staff writer for WebProNews. Visit WebProNews for the latest ebusiness news.
---
---