Global IT Spending Reached $1.5 Trillion In 2010

By: Mike Sachoff
2011-02-18

Global spending on information technology climbed to its fastest rate of growth since 2007 last year, driven by pent-up demand for hardware upgrades and infrastructure investment after the financial crisis and global recession of 2009, according to a new report from IDC.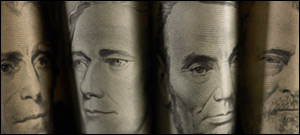 The global IT market grew by 8% year over year to more than $1.5 trillion. Including telecom services, the overall information and communications technology (ICT) market grew by 6% to almost $3 trillion in 2010.

Hardware spending led the way, as a major capital spending cycle saw IT spending on computer systems, peripherals, storage, mobile devices, and network equipment increase by 16% to more than $661 billion, the fastest rate of growth for hardware investment since 1996. Storage spending grew by 14%, servers by 9%, and PCs by 11%.

"Like the global economy, the global IT industry performed better than expected in 2010," said Stephen Minton, vice president of IDC's IT Markets and Strategies Group.

"With business profits and stock markets back into a cycle of growth, many organizations took the opportunity to make up for lost time by upgrading mission critical systems and infrastructure over the course of the year. While downside macroeconomic risks are still present, we entered 2011 on the back of a resounding rebound for the technology industry.

Spending on software and services, while lagging the pace of hardware investment, also returned to positive growth of 4% and 2% respectively. This is set to accelerate in 2011, as investment in new IT projects (including rapid adoption of cloud computing) begins to make up for an inevitable deceleration in the pace of capital spending by the end of the year. The overall IT market will grow by 7% this year to $1.65 trillion with another year of double-digit growth for hardware spending (10%), while software and services markets will increase by 5% and 4% respectively.

The U.S. IT market grew by 6% in 2010, and will expand by another 5% in 2011, but emerging economies are again leading the way and driving the overall growth of the global industry to higher levels. The Asia/Pacific region, excluding Japan (APeJ), saw growth of 13% last year, which will be followed by a 10% increase in 2011. Double-digit growth is also forecast in Central & Eastern Europe, Latin America, and the Middle East & Africa.

Last year was a big year for the technology industry," said Minton. "Some of the growth was just a bounce back from the declines of 2009, when the market declined by 4%, but there was also a very real surge of demand as businesses around the world continue to deal with the issue of managing, storing, securing, and analyzing the increasing flood of digital information that is resulting from the proliferation of mobile devices and embedded computing platforms.

As long as the economy remains stable, we look forward to another strong year of investment in 2011."



---
About the Author:
Mike is a staff writer for WebProNews. Visit WebProNews for the latest ebusiness news.
---
---