Internet Advertising Reaches Record $26 Billion In 2010

By: Mike Sachoff
2011-04-15

Internet advertising revenues reached $26 billion in 2010, up 15 percent from 2009, according to a new report from the IAB and PricewaterhouseCoopers (PwC).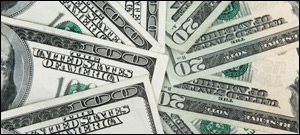 Fourth quarter revenue also hit new highs at $7.45 billion, up 19 percent from Q4 2009 and 15 percent from Q3 2009.

As the latest IAB Internet Advertising Revenue Report amply demonstrates, brand advertisers and marketers have adopted the power of digital media as a central element of their campaigns, said Randall Rothenberg, President and CEO, IAB.

Consumers have shifted more of their time to digital media " watching television shows and movies online " and advertisers now accept this multifaceted medium as a key component for reaching their targets.

Highlights of the report include:

*There were record numbers for the yearly advertising revenue as well as record quarterly highs in the Q4 2010.

*The most popular ad format in 2010 was search which accounted for 46 percent of revenue and saw 12 percent growth from last year.

*Sponsorships saw the most growth with an 88% increase over last year and 142% increase in the fourth quarter alone.

*Display-related advertising continued to grow, totaling nearly $10 billion with an increase of 24 percent over 2009.

*The results show revenue growth for the past five consecutive quarters.

*The Annual Report marks the debut of estimated US mobile ad revenue for 2010: between $550 and $650 million.

With a strong rebound from 2009, the $26 billion spent on Internet advertising points to a continued focus on digital media ad spend, with dollars catching up to the eyeballs,said David Silverman, PwC Assurance partner.

More time spent online, especially with increases in digital video and social media, has certainly helped to fuel the continued growth.


---
About the Author:
Mike is a staff writer for WebProNews. Visit WebProNews for the latest ebusiness news.
---
---