Google Gets Earth Patent Suit Tossed

By: David Utter
2007-03-08

Accusations of patent infringement by Virginia-based Skyline Software Systems Inc ran aground when a US District Court judge issued a summary judgment in favor of Google.



---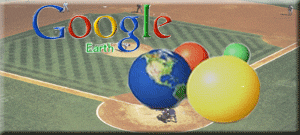 Google Earth has been battling Skyline since acquiring Keyhole for its imaging technology in 2004. The 3D software has helped Google make Earth into one of their biggest successes outside of its search and advertising products.

The Mercury News said Skyline sought damages and an injunction to stop Google from infringing on their patent. But Judge Douglas Woodlock in Massachusetts sided with the search engine instead.

"From the beginning, we felt confident that Google Earth's technology does not infringe Skyline's patent," Google spokesman Ricardo Reyes said in the report.

Skyline's patent on remote landscape display and pilot training was issued in December 2002.

Research In Motion delays filings: After chairman Jim Balsillie stepped down from that role in the wake of a massive $250 million earnings restatement, the company behind the popular BlackBerry device has fallen behind in its regulatory filings.

Reuters said numerous errors in RIM's stock granting practices have had the company's accountants struggling to get its paperwork in order. If they don't file by June 1st, the Ontario Securities Commission will haul them in for another meeting on June 5th.

Balsillie and other RIM executives and insiders have been banned from trading the company's stock during the restatement period. Though he is out as chairman, Balsillie will remain co-CEO of RIM.

---





Tags: Google Earth, Skyline, RIM

View All Articles by David Utter




---
About the Author:
David Utter is a staff writer for InternetFinancialNews and WebProNews covering technology and business.
---
Dow
14043.73
-22.28
(-0.16%)
Nasdaq
2787.37
0.00
(0.00%)
S&P 500
1552.58
0.00
(0.00%)
---