Google Will Buy Small, Won't Split

By: David Utter
2007-05-11

Investors looking for a stock split from Google will have to keep on waiting, as CEO Eric Schmidt let reporters in on the company's new tagline - "Search, Ads and Apps."



---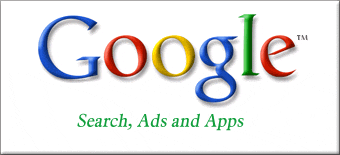 A focus on business software and the potential to pick up smaller companies that fit Google's philosophy will occupy the search advertising behemoth through this year; it's the source of the company's new tagline, "Search, Ads and Apps."

Schmidt told reporters the bigger deals they have made served to plug holes in their business. A Reuters report cited this exchange with the CEO about acquisitions:



"We are more comfortable now than we were a few years ago to buy real businesses," Schmidt said in response to a reporter's question ahead of the company's annual shareholder meeting. "But we are not doing it for competitive reasons. We are doing it because it is part of building out a portfolio."

"So I think the pace will accelerate, but it is not a fundamental shift and we are not going to do it every day," he said of the company's willingness to entertain larger deals.

"In the past, we would buy businesses in lieu of (hiring) engineers," Schmidt said. These days, Google buys a start-up once every few days, or around one a week, he estimated.


There are places Google won't go, media being one of them. Schmidt shot down rumors that Google had an interest in Dow Jones, which publishes the Wall Street Journal.

"We made a decision to focus primarily on user-generated content, and not on businesses where we would own the content," he said.

Schmidt also put aside thoughts of splitting Google's stock. Its meteoric rise has flattened, but as has been Google's stated position in its previous annual stockholder meetings, they will not split the shares.

Concerns raised by competitors like Microsoft and by a New York state agency about privacy and Google's purchase of shouldn't affect the deal. Schmidt thinks Google will pass regulatory hurdles and be able to complete the buy.

---





Tag: Google

View All Articles by David Utter




---
About the Author:
David Utter is a staff writer for InternetFinancialNews and WebProNews covering technology and business.
---