ValueClick Probe Could Thwart Yahoo Deal

By: David Utter
2007-05-25

The Federal Trade Commission has been investigating the business practices of online marketing services firm ValueClick, which could scuttle any potential for a possible purchase by Yahoo.



---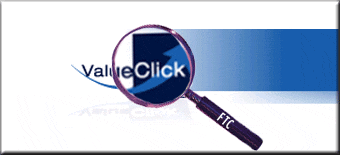 There has been substantial activity among powerful companies in tying up deals for third-party ad serving firms. Google/, WPP/24/7 Real Media, Microsoft/aQuantive, and even Yahoo's completion of the Right Media acquisition have pushed over $10 billion across the table to pick up those businesses.

Rumors of Yahoo's interest in ValueClick, as noted in places like Tech Confidential, could be squelched by the FTC. ValueClick disagreed, comparing their situation to the one MySpace faced before News Corp purchased them.

ValueClick stock has dropped over the past couple of days, but showed signs of rebounding in early-day trading ahead of the long holiday weekend. It reached a low of 31.88 on Thursday, and has climbed to 32.37 at press time.

Some analysts aren't convinced of ValueClick's dismissal of the FTC probe. The lead generation activities followed by ValueClick attracted the attention of federal investigators. Such activity likely spooked analysts into advising clients to watch the stock cautiously.

Piper Jaffray dropped ValueClick to "market perform," while Credit Suisse downgraded the stock to "neutral." StreetInsider cited Piper Jaffray's Aaron M. Kessler, who still thinks ValueClick will hit a $34 price target.

Those acquisitions mentioned earlier likely damaged ValueClick's potential to reap a rich payday. Yahoo has been relatively gun-shy about big purchases, and it does not look like they will make ten-figure offers for ValueClick as Microsoft and Google did for the ones they bought.


---





Tags: ValueClick, Yahoo

View All Articles by David Utter




---
About the Author:
David Utter is a staff writer for InternetFinancialNews and WebProNews covering technology and business.
---
Dow
13090.86
-30.49
(-0.23%)
Nasdaq
2521.30
0.00
(0.00%)
S&P 500
1447.12
0.00
(0.00%)
---