Bad News For PayPal: Google Checkout

By: David Utter
2007-06-22

Google's alternative payment system has been gaining on eBay's PayPal by gaining greater adoption than the streamlined PayPal Express service.


---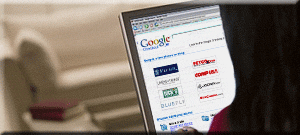 EBay, PayPal's owner, has one more reason to be irritated at Google, beyond the eBay Live hijinks that happened when Google got too aggressive with its marketing during that event. Google Checkout has outpaced PayPal Express Checkout as a choice for merchants.

A report by Internet Retailer adoption of Google Checkout by major online retailers has been hindered only by concerns about how Google will use the transaction data it collects. That comes from an analysis by Jim Friedland of Cowen and Company:



However, many larger retailers who are interested in offering Google Checkout are hesitant to share customer and transaction data with Google, Friedland says. "There have been no 'deal breaker' concerns," he writes in the report, "but negotiations between Google and the legal teams at large retailers have been protracted, resulting in delayed adoption."


Despite those concerns, the report said 26 of the top 200 retailers identified in Internet Retailer's Top 500 Guide use Google Checkout. Only 21 of the top 200 opted for PayPal Express.

PayPal as a checkout choice isn't going anywhere yet. Its basic service operates at 52 of the top 200 merchants. But another choice, Bill Me Later, is offered at 56 of the top 200 retailers. That service allows customers who pass a credit check to be billed for their purchases.

Ryan Douglas wrote at Marketing Pilgrim that a successful show by Google Checkout for merchants could lead them into spending more with Google's AdWords service. He detailed how else the two could tie a merchant to Google:



With Google, after January 1, 2008 merchants will still be able to receive free processing by way of using AdWords. The amount processed for free is based on the merchant's ad spend. This aspect will likely support the longevity of attracting merchants and keeping them with Google Checkout. This is also beneficial to Google as it will encourage advertisers to keep spending on AdWords.


Google gives up the processing revenue in exchange for a higher spend on AdWords. That would keep merchants fueling Google's dominant revenue stream, and should have a better impact on it if Google can allay suspicions among bigger retailers to get them on board.




View All Articles by David Utter




---
About the Author:
David Utter is a staff writer for InternetFinancialNews and WebProNews covering technology and business.
---