Apple IPhone Battery Program Draws Ire

By: David Utter
2007-07-06

The positive press and big financial boost from the sale of as many as 500,000 iPhones may be tempered by the harsh reality of Apple's policies.


---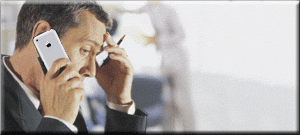 Once the enthusiastic buyers of the iPhone browse and jam their way through their battery's life span, a cold splash of real life awaits them.

An AP report said the battery replacement would cost $79 plus $6.95 for shipping, with service performed in three business days. A loaner iPhone would be available optionally, for $29.

The Foundation for Consumer and Taxpayer Rights has complained to both Apple and its exclusive partner, AT&T;, about this. They claim the companies kept consumers in the dark about battery replacement.

Owners of conventional cellphones may wonder why there is a problem. Apple's design for the iPhone involves soldering the battery into the case. It can't be popped out by the owner, and must be shipped to Apple for replacement.

"The cell phone industry is notorious for not being consumer-friendly while Apple has a fairly good reputation, so for Apple to stand on a technicality of a hidden disclosure that's going to cost the user as much as 20 percent of the purchase price I think will prove to be a colossal mistake," Harvey Rosenfield, founder of the Foundation for Consumer and Taxpayer Rights, said in the report.

The prospect of future issues with dying batteries must not have concerned buyers very much. Now that the first stocks have been sold, Apple advertised waits of 2 to 4 weeks for new orders on its website.

It has been reported that the cost of components in the iPhone was around $220, with Apple selling the 8 MB version of the device for $599. Like the iPod that resurrected the company's fortunes, Apple enjoys a substantial profit margin on the hardware.

Apple enjoyed a nice spike to its stock price upon launching the iPhone. Shares of AAPL have traded for as high as $133.34 since June 29th.


View All Articles by David Utter




---
About the Author:
David Utter is a staff writer for InternetFinancialNews and WebProNews covering technology and business.
---
Dow
11388.93
-28.50
(-0.25%)
Nasdaq
2374.04
-15.04
(-0.63%)
S&P 500
1273.40
-1.14
(-0.09%)
---