Google, Microsoft Reveal Quarterly Earnings

By: David Utter
2007-07-20

The competitors presented different results to their investors this week, with Google missing earnings by 3 cents while Microsoft closed its fiscal year with a 7 percent increase in profit.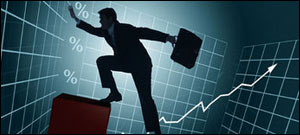 Microsoft topped $50 billion in revenue for its fiscal year, reaching the mark of $51.12 billion. That represented a gain of 15 percent over the prior year, the company announced this week.

The Vista operating system, Office 2007, and other new products helped Microsoft to its banner year. They needed every bit of help, though. Their Xbox 360 gaming console will impact the company for a billion dollars to fix a hardware flaw.

Also, a class action suit against Microsoft over another Xbox 360 issue hit the California court system. Accusations of poor hardware design leading to scratched game disks prompted the $5 million action.

Some Xbox 360 games cost as much as $60 upon their launch. No reasonable buyer wants to see that investment devoured by their game machine.

Microsoft's net income topped $14 billion for the fiscal year. Search leader Google may total revenue for all of 2007 in that neighborhood, but one would be hard-pressed to tell from the respective stock prices.

While Microsoft trades in the $30s, Google has stayed over $510 since Wall Street opened the morning after Google's earnings announcement missed expectations. Too much hiring, especially in sales and marketing, seems to have been the culprit for Google's higher operating expenses.

Google still returned revenue of $3.87 billion for the quarter, an increase of 58 percent compared to the same quarter last year. GAAP net income fell to $925 million from the previous quarter's $1 billion figure.

View All Articles by David Utter




---
About the Author:
David Utter is a staff writer for InternetFinancialNews and WebProNews covering technology and business.
---
Dow
11469.62
52.19
(0.46%)
Nasdaq
2385.15
-3.93
(-0.16%)
S&P 500
1281.19
6.65
(0.52%)
---